How to Remove Burn Marks From Carpet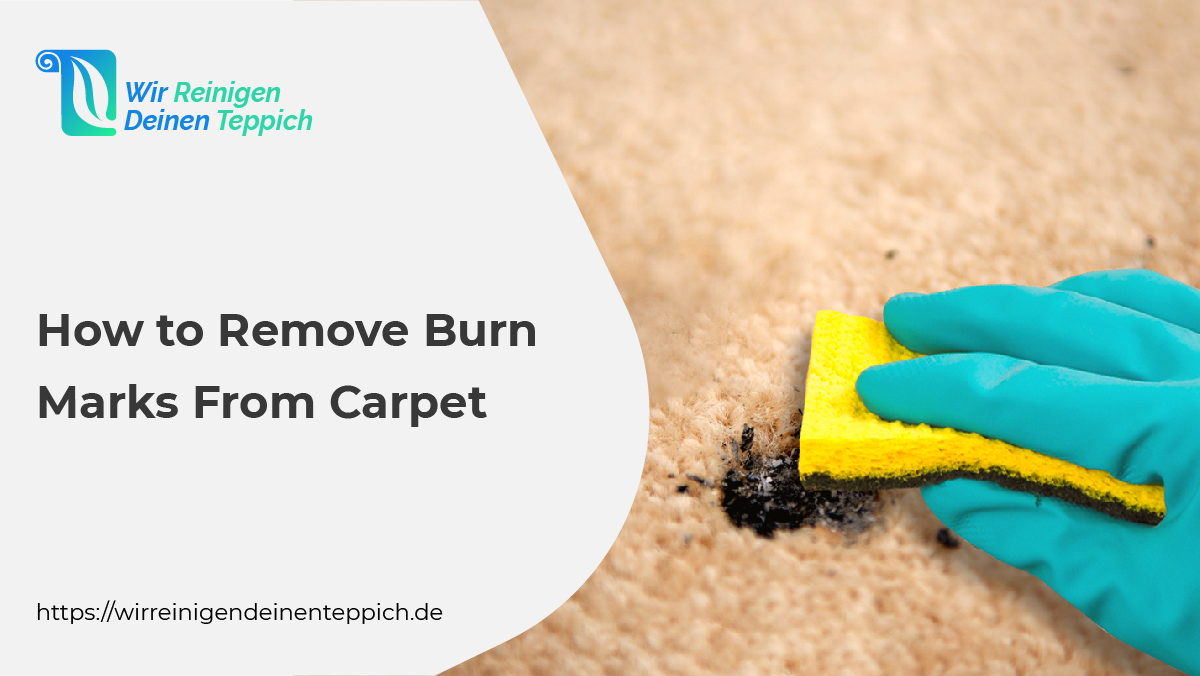 Whether it's one of the romantic date nights you planned to have with candle-light dinner or dropping a heavy iron on the carpet, burns can be a pain. And now the burn mark is super noticeable even from a mile away, ruining the aesthetics of your beautiful carpet. So how do you remove it?
If you,
Have accidentally got a

burn mark on your carpet.

Want to know how to fix it.

And are looking for ways to

remove

it.
Then you're at the right place and this blog is definitely for you!
Before we go further with the tips, you need to know and learn the difference between whether you have a burn mark or scorch! 
When only the top fibres of your carpet are damaged, this means it's scorch. This happens when the object that's burning your carpet has stayed on the surface only for a second and the damage is not very severe. Although, in the case of serious burns, the area cannot be cleaned or removed and a change in the whole carpet area is needed. 
Now, let's begin 
Level of Burn Marks on Carpet

When getting to know how to remove burn marks from carpet, it is necessary to analyze the level of damage and it's size. This can be divided into three categories: 
Light Burns 

Small Burn 

Large Burn 
How to Remove Light Burn Marks from Carpet?
If you only have a light burn such as surface burn, where only the tips of the fibres have been burnt, then the process of removing this burn mark from your carpet is fairly simple. You will need a pair of sharp and small scissors, a carpet detergent, water, and a sponge. Begin by carefully cutting the tips of the fibres with the scissors, making sure that there is no drastic difference in height in between the unharmed and burnt carpet area. Next, dip the sponge in a mixture of carpet detergent and water, and lightly tap the area, after which follow up with another sponge, dipped in clean water, Keep doing this until you feel the carpet burn mark has not completely disappeared. Lastly, leave the carpet to dry. 
You can also use sandpaper and go over the marks gently. After this, you can vacuum the residue left until satisfied. 
Also, keep in mind that burns will affect various fibres differently. So it's necessary for you to throughout inspect the burn marks on your carpet. For example, natural fibres such as wool, or cotton simply turn to dust when burnt. The synthetic ones, on the other hand, melt and form chunks. 
These are the ways you can remove a light or surface burn mark from your carpet. But bear in mind, these methods do not work for larger burns. But fear not, we've got you covered on those as well so keep reading!
Method to remove small burn marks from carpet (cigarette)
Small burn marks are those marks that are usually caused by a dropped cigarette or coal. 
Here is how you can remove these burn marks from your carpet:
Begin by cutting away all the burnt parts of the carpet fibres with a scissor or a knife or even a razor blade. Next, find an area in your carpet that is not normally visible such as a bookcase or a closet, and cut some fibres from there carefully in order to replace the damaged one. 

Apply a fair amount of superglue to the carpet area that needs fixing and place the healthy fibres that were cut away from the unharmed area to the burnt ones. 

Wait for the glue to dry and after it dries, trim the area so that it is even with the rest of the carpet. 

By any chance, if this method does not work, mix a solution of 1 part hydrogen peroxide (3%) with 10 parts water and soak a cloth with this mixture. Blot the burn mark gently and don't press too hard, until it fades away. Remember to start from the outside of the mark and work your way inwards. Now, rinse the solution off the carpet by spraying cold clean water and finally take a clean cloth, blot the area and leave it to dry. 
Last but not least in the three categories is the large burn! Large burn marks are usually due to the dropping of heated items like irons, straighteners, and curlers. A precaution to take to avoid situations like these is to consider keeping your beauty items in a corner of the bathroom instead of a rug or carpet space. 
In order to remove large burn marks from the carpet, here is what you need to do:
Start by cutting out the burned particles as much as you can from the carpet and then clean the spot with a mild detergent. 

Next, rinse with cold water. After which find a carpet scrap with colour and fibre that matches your damaged carpet. 

Now take a pair of scissors and cut out a piece that is larger than the area being treated and put it over the damaged spot. 

Next, start cutting around the edges of the new fibre. Do make sure you cut below and do not end up cutting the padding or the underlay of the carpet. 

Once done, put away the burnt carpet piece. 

Check your new piece and check if there is any difference in height. If yes, trim it with scissors so it perfectly blends with the surrounding area. 

Now stick the piece with super-glue and make sure to let it dry completely, at least for a few hours, before you step on the carpet. 
Professional Carpet Cleaning – Say Goodbye to the Burn Mark on Your Carpet
As you must have seen, removing a burn mark from a carpet is a lot of work and if you do not want to risk damaging your carpet with the above-mentioned do-it-yourself methods, then you can always trust Wir Reinigen Deinen Teppich to get the job done right! 
Our carpet technicians are widely familiar with all types of stains and burn marks and have handled many different situations beautifully and efficiently, so you only get the best results. We only use the safest, eco-friendly, and family-friendly cleaning products to ensure that no damage occurs and that you only get the overall well-being of your loved ones! 
Ali January 13, 2021 Carpet Cleaning
Previous Post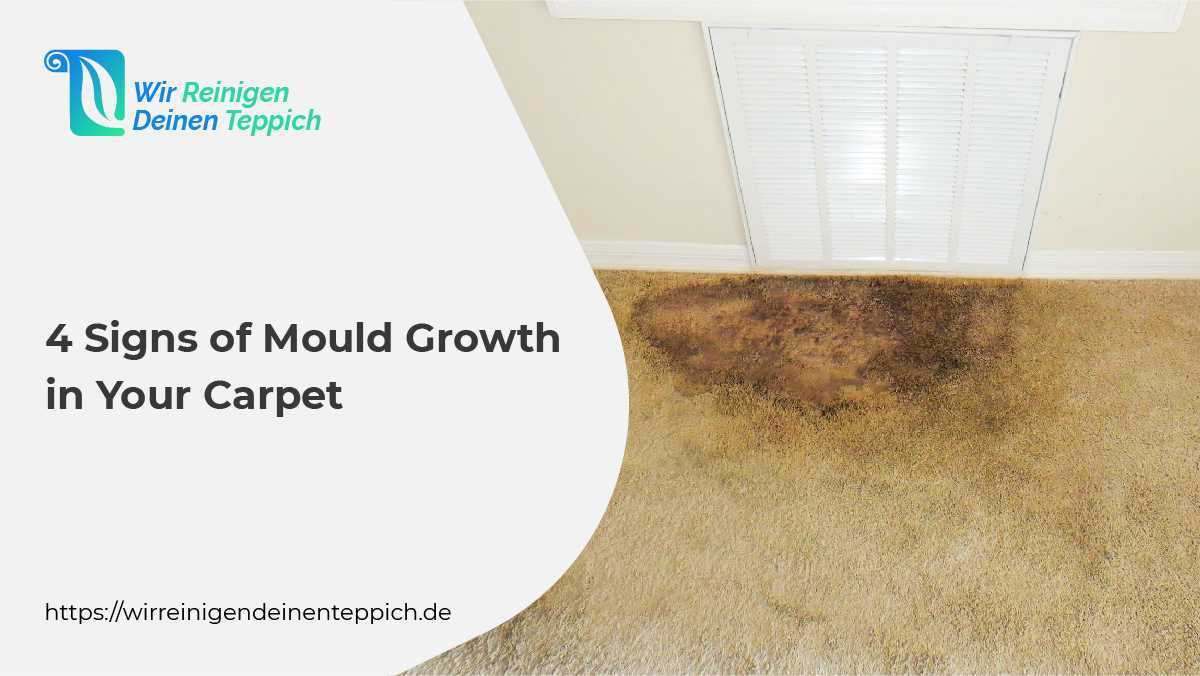 You have just returned from your holiday trip and are planning to relax in your cozy home to beat that holiday exhaustion. But nature has a different plan for you. The moment you enter your home, you get an unpleasant damp smell lingering in your home. Immediately you open all doors, windows to breathe some […]
Read More...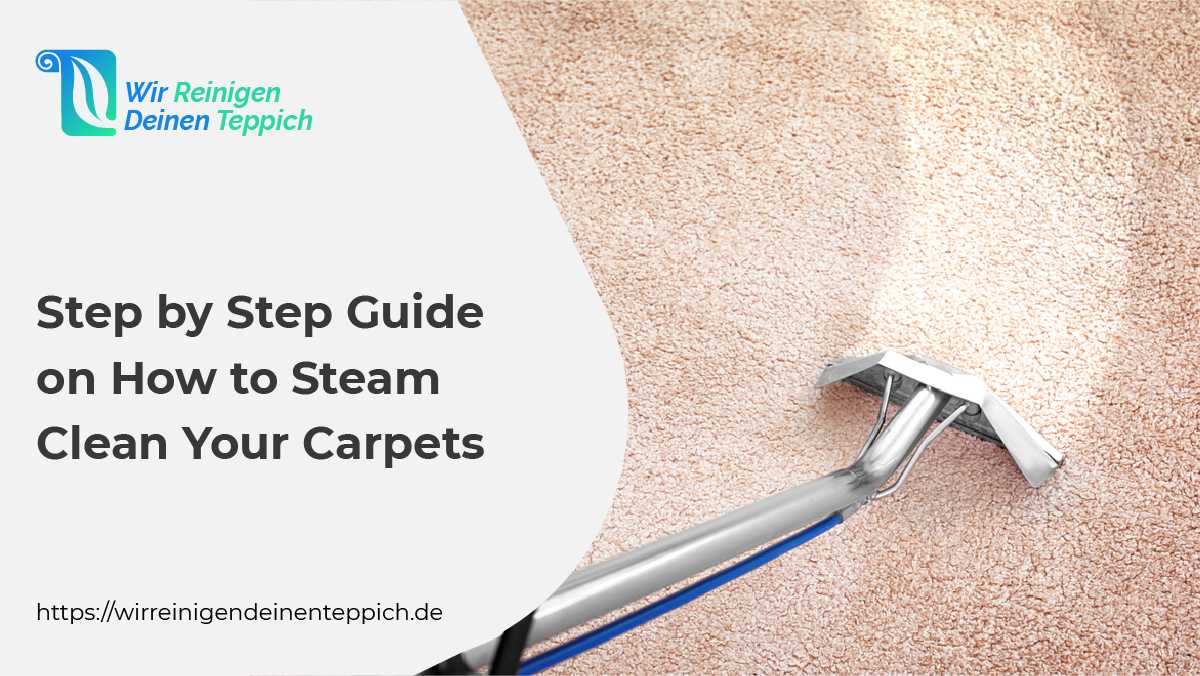 Does steam cleaning of your carpet look like a daunting task to you? Not anymore. Cleaning your carpet on a regular basis adds life to your carpet and steam cleaning helps in restoring the beauty of your carpet. It not only helps in removing debris and grease, but also helps in cleaning the bacteria, germs […]
Read More...