What is Bio Carpet Cleaning?
Have you ever wondered about the effects of chemical based carpet cleaners on the environment, your health as well as your families? But, if you have, and think it's expensive, then we are about to prove you wrong. You can be environmentally friendly while also get your carpet professionally cleaned at a reasonable rate.
In this blog, you are going to find out:
What is bio-carpet cleaning?
Benefits
Why you should choose us as your carpet cleaning partner in Germany.
So, What is Bio Carpet Cleaning?
Bio carpet cleaning is a form of carpet cleaning that only uses eco-friendly cleaners to remove dirt, stains and dust from your carpets. You have the basic right to have a home and workplace that is toxic-free. This method helps you maintain cleanliness of carpets as well as reduces the health related conditions that can be caused by harmful chemical based toxins.
Benefits of Opting for Bio-Carpet Cleaning?
1. Promotes a Healthy Household: When it comes to bio-cleaning, providing a safe, cleaner and healthier carpet for your family is at the forefront of everything we do.
2. Be the Planet's Friend, Go Green!: As individuals who live on this planet, it becomes our responsibility to help it be it's beautiful self. With Wir Reinigen Deinen Teppich you can be environmentally friendly, in addition get the best carpet cleaning without any compromise on quality!
3. Quick Drying Method: Unlike the traditional steam-cleaning method, bio-carpet cleaning uses less water, which means there is less waste in the process as well as your carpet will be dry and ready to go in no time, unlike other methods that could have you waiting for days until your carpet dries.
Why Choose Wir Reinigen Deinen Teppich for Bio-Carpet Cleaning?
Our everyday actions have a lot of impact on the environment. Now, take a second and think when this same everyday action gets repeated by millions or maybe even billions of people, there is no doubt that the environment is sure to take a drastic hit. But what if we told you, you can make a change?!
In order to combat waste and pollutants, at Wir Reinigen Deinen Teppich we use efficient tech, low energy equipment and safe and natural carpet cleaners in order to reduce this negative impact as well as ensure that it is safe for your children as well as pets.
Our bio-carpet cleaning service flawlessly breaks through those tough stains, in addition also does not use large amounts of water, making it dry quicker!
We make things even more convenient for you by offering this service all over Germany in areas like Vienna, Darmstadt, Frankfurt, Munich and many more!
Now, you can save both the environment and your family, all in one service!
Ready to Bio-Clean your Carpet?!
Ali July 7, 2020 Carpet Cleaning
Previous Post
Take a minute today and think about the one item in your house that gets ignored due to the everyday hustle and bustle of life. One that is very crucial both health-wise and look wise? Can you guess? It's your carpet. There are many reasons to get your carpets cleaned year round, something this blog […]
Read More...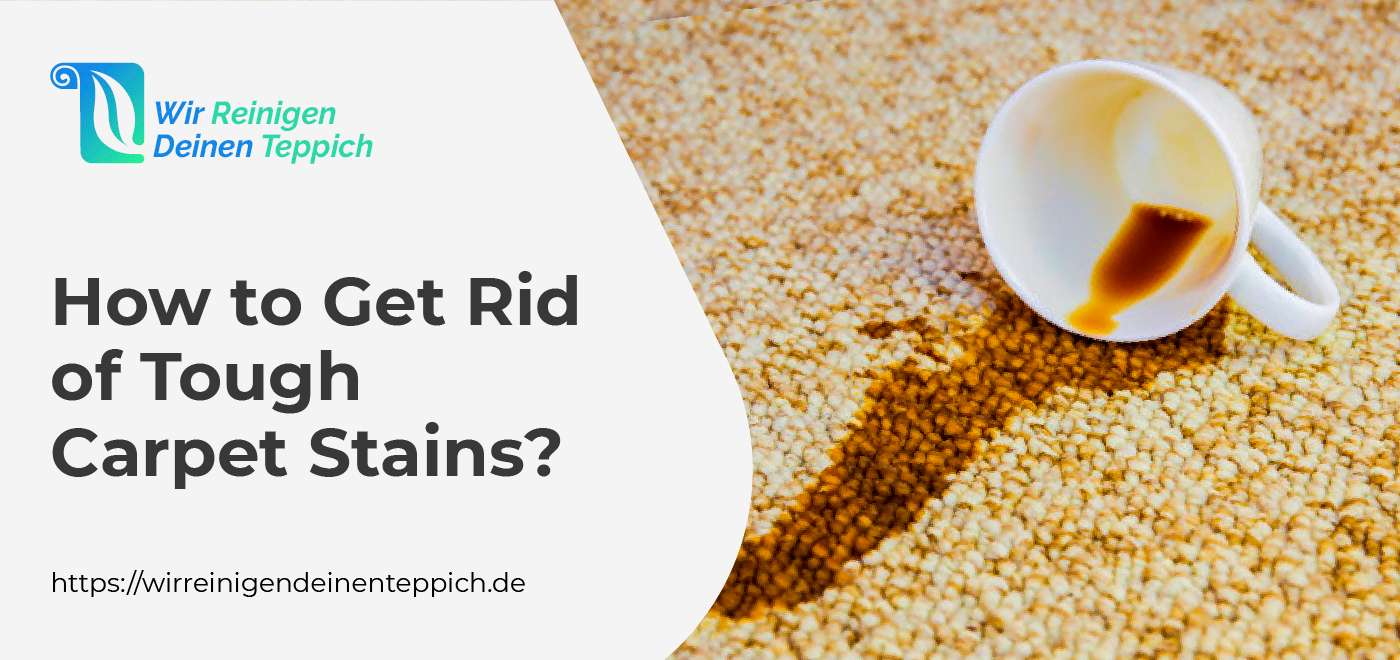 Carpet stains are spills whether liquid, food, oil etc that are very hard to remove and cause permanent damage if not taken care of quickly. They can happen by anyone, whether it's your kids playing around the house, your spouse busy doing something while sipping on the beverage or even You! Effective carpet stain removal […]
Read More...